Want to add a little bling to your daily look? There's no easier way than dressing up your nails. And, matching nails to what's on trend is a great way to integrate fashion-forward thinking into how you approach your style.
There are a couple aspects to trend-smart nails. First, there's the shape and size of them. Short and rounded are always acceptable, and square nails work well too (bonus, they're really sturdy). More distinctive shapes, too, including stiletto and almond, are also popular.
Then, of course, there's color and pattern to consider, too. Glitter offers a way to add a little bling to your nails, but there are ways to tone it down (think a matte cover on top). The French manicure remains popular, but color in place of white has gotten increasingly accepted too. And finally there's patterns and stripes.
Want to learn more about trending nails? This graphic can help.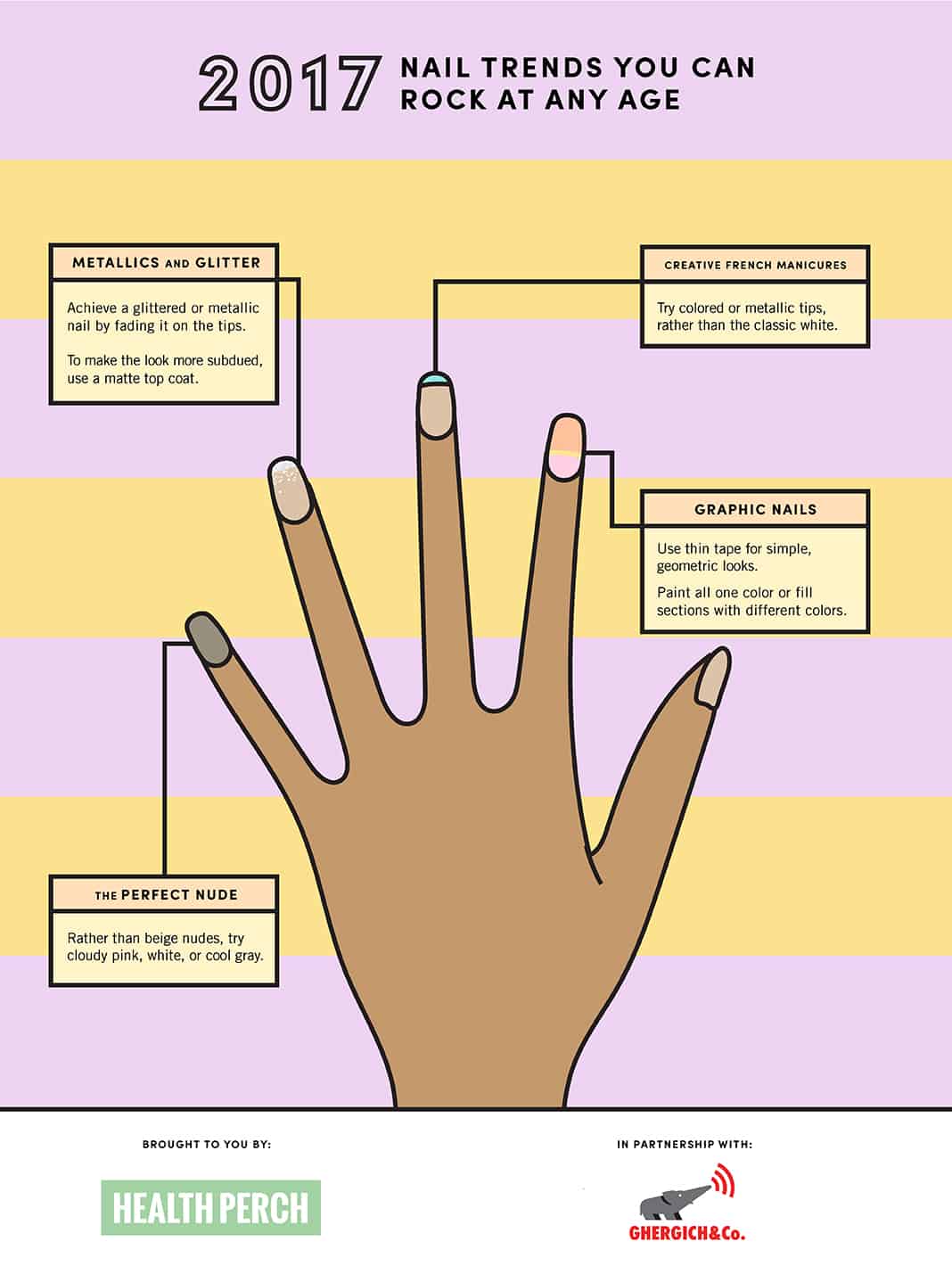 "The Latest Nail Trends to Try Out This Year" on Health Perch
Thanks to Kaylee White at Ghergich & Co. for this guest post that will continue on into 2018.  http://www.Ghergich.com