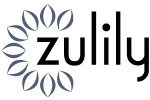 Check below for some of the best deals at zulily today.  These are a couple items I thought were nice, that might be good for Christmas gifts for adults and children.
**This post contains affiliate links and I will be compensated if you make a purchase after clicking on my links.
***** Top Discounts *****
Baxtor Eight-Piece Comforter Set
Retail: $400
zulily: $59.99 (85% off)

Blue Thready Teddy Wubbanub Plush Toy & Pacifier
Retail: $16
zulily: $8.99 (44% off)

Please note that prices are subject to change.