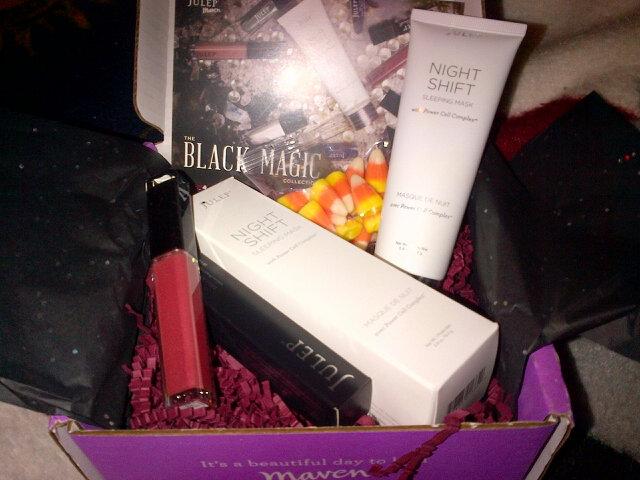 Look what I got recently in the mail!  This new lip gloss called Splendid is the perfect berry colour for fall and I've been wearing it every day.  The Night Shift mask I haven't tried yet but I'm all about doing good for my skin while I sleep!  I'll post a review once I try it a couple times.   As you can see in the photo, Julep included a small bag of candy corn to celebrate Halloween (they were good) and a coupon code that I'm sharing with my readers.
$10 off your next order of $20 or more until November 30, 2014.  Use code 20PLUS.  Here's the website link.*  While you're there subscribe to get your own customized monthly maven box.
*The link above is an affiliate link.