I found this idea on a YouTube channel I subscribe to.  Here's the video from pinksofoxy
I thought I would continue to work on using up products I've had in my collection for awhile before they expire or go bad, and here's the list.  You'll be seeing these in upcoming empties posts.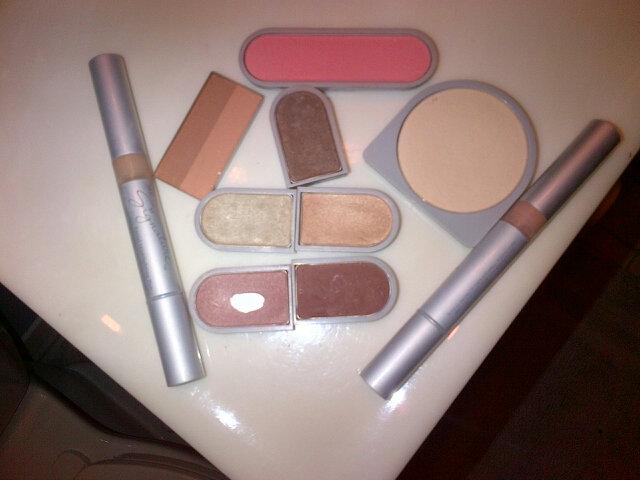 All are Mary Kay products that are no longer available for purchase (SORRY), except the two Shade Highlighting Pens that can be had, although in new packaging.  I have reviewed the Highlighting Pens and you can read that post here.  The left one is Shade 2 and the right is Shade 1.  Top product is blush in Apricot Breeze.  Next row is on the left Sandstone Mineral Bronzing Powder, with Persian Spice eye shadow, and Ivory 100 Dual Powder Foundation which is basically a pressed powder, although I have dampened a sponge and used as a very sheer coverage foundation.  Eye Shadows shown are Moonstone, Copper Beach, Rose Mist, and Cinnabar.
If you would like substitutes for these colours I suggest the mineral eye colours in Truffle, Moonstone, Gold Coast or Honey Spice, Prescious Pink, and Rose Gold. Citrus Bloom Mineral Cheek Colour is the closest but not even close to being as bright and bold, Bronzing Powder in Light-Medium, and the Mineral Pressed Powder in a shade selected for your skin type.  If you are in Canada and do not already have a MK Consultant, I'd be happy to assist you with your Mary Kay needs.
Using these up will still leave me with 7 old favourites eye colours, but as long as they are still safe to use, I'd rather wear them than throw them out.  What old favourite products are you still holding in your collection?  Comment below.